In this blog, we are going to talk about how to make a career in animation in India? and what are the courses available?
Since childhood, we watch cartoons on TV and serials like Shaktimaan. For which we also got a lot of scolding from our parents.
Because At that time neither we had smartphones nor computers. The cartoon was the only way for our entertainment.
Which we used to insist to see and in return, We get scold by our parents.
All kinds of cartoons and Indian TV serials that are made for children are all made with the help of Animation.
Even today, all the cartoons such as Chhota Bheem, Little Krishna, Bal Ganesh, etc, all are made using today's Animation technology.
They love these animations from children to big ones too.
Blockbuster movies like Baahubali, Robot, and Avatar have been made by fun Animators which people are used to loved it a lot.
Demand for animation works has increased a lot due to such keenness in people for Animation.
That is why the work of animation is providing a big platform for all those students who want to make a career in it.
So, In this blog of today, we are going to tell you about What is Animation? and How to make a career in animation in India.
Career In Animation In India. What Animation Is?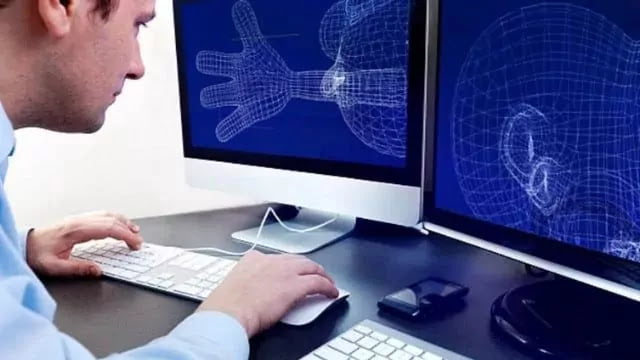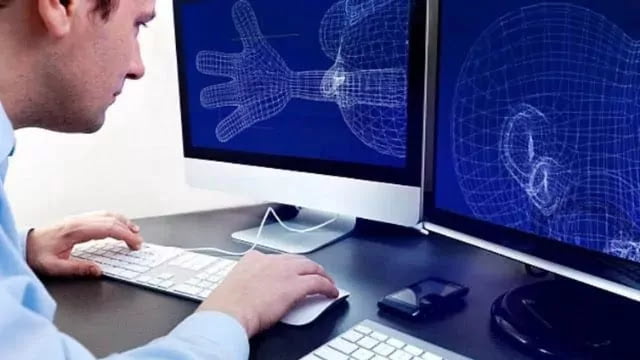 Animation is a technology where any character, image, or object that cannot actually move, is shown to be spoken or shown to be in movement.
In this, a lot of image objects are given energy and emotion to move them in, so that they can be seen moving on the screen.
Many images are used to create an animation, which consists of images with different responses and they are run at high speed from which it appears moving.
In this, the stopped image is used and operated in such a way that its movement is born in the mind of the beholder.
Here, those images are displayed very quickly in order to create a movement motion in the objects and these images look almost the same and there is less difference.
That is why when there are movements in them, we do not know that the images used in it are not one but different.
When we continuously watch these paused images in a sequence, then we feel like a video animation, In which characters or objects are moving.
And now animation is not only limited to the world of TV, but it is also used in many other places like For example, games, movies, Ads, news, web designing, etc.
There are many such films which are made from full animation or they use animation in some scenes like Kungfu Panda, Angry Birds, Toys stories, Krissh, Spiderman, Avengers, etc.
All these animation movies are liked not only by children but also by elders. From which the demand for animators in movies and cartoons is rising.
Animations are also of different types, some of them are named,
Traditional Animation (cell or hand-drawn)

Stop motion animation

Motion Graphics

Computer Animation
In the past, images and variables were created by hand drawing in transparent sheets to create animation. In this process, a lot of pictures were made.
In today's time, traditional animation is used only for making cartoons.
In the modern era, computer animation has been used, it is a very latest technique which mainly consists of 3 things,
2D Animation

3D Animation

VFX
Nowadays computer animation is used in all animated movies and games.
Career In Animation In India. Who Are The Animators?
The person who creates the animation is called an Animator.
An Animator captures a lot of images and then animates these
images in a sequence of their choice to create a video or Gif file.
The Animator's work is full of creativity, Where it should have the
ability to visualize in one person, Which can also convert plan images into dramatic motion.
Computer tools are required to prepare the animation, so it is very important to know about all the things and software associated with the computer.
With its help, films, television cartoons, advertisements, computer games, website animation, and music videos are also made.
Career In Animation In India.

Courses In Animation?
Animation Course Details.
To make a career in animation in India or to learn everything about Animation, an Animation course has to be done.
Animation courses are those courses in which students are provided all the information related to Animation.
With this, they are introduced to animation software which facilitates the design of animation by making them.
By the way, there are 2 types of courses available for learning Animation, one is a Degree course and the other is a Diploma course.
Both courses are administered by Government and Private 
Institution. The diploma course is for one year and the degree course is for 3 years.
By doing a diploma course you will be able to learn the basic things of animation.
But in the degree course, you will learn about the advanced technology of animation. With which you will be able to get jobs in different fields.
Apart from this, some small short-term certificate programs are also done by many private institutions. So that you can make your skill even better.
Visual effects, specialization, digital compositing, video editing, and much more are taught in these programs.
The fees for animation courses vary from college to college, but it costs more than about 1.5 to 2 lakhs.
Career In Animation In India?
If a person wants to make a career in the field of animation, then one should have creativity inside. Because all the work in this field is of creativity.
To become a perfect animator, hard work, visualizing ability, imagination, creativity, logical understanding has been demonstrated.
Animation has become a huge industry in today's time. In which Name, Money, Career everything is there, which today's youth want.
By the way, to make a career in this field, no special qualification is required, But still, for a better job, you must do a degree or diploma course in animation.
Along with this, you also have to be interested in painting and drawing, and requires many types of technical information like Scripting, live drawing, model animation, etc.
As the demand for animation is increasing, the work opportunities for animators are also increasing.
And the animators also getting work in many types of the profession like Graphic Designer, Multimedia Developer, Game Developer,
Character Designer, Keyframe Animator, etc.
Qualification For Animation Course?
Well, Like I have already told that the course of animation is done in 2 ways, one Degree and the other Diploma.
To do a degree course, a student is required to complete the 12th standard and must score more than 45 percent in it.
There are also entrance exams for admission in some colleges in India. There are options to choose many courses in the degree course.
Such as BSc Animation, MSc Multimedia, MSc Animation, BA Animation, etc. which you can select as per your wish.
To take admission in diploma course, a student must pass 10th, and in that too, more than 45 percent score has to be maintained.
If you want to study more further, you can also do post-graduation and PhD in this field.
For both these degrees, a student has to first pass a certificate of graduate degree or diploma degree.
All India Common Entrance Examination for Design (CEED) exam is conducted by IIT Bombay for PhD degree in India.
So that IITs or IISs from India to get admission for the study of animation.
By the way, there are many institutes in India which offer many types of courses in animation, They are named,
Arena multimedia, Delhi

Arena multimedia, Mumbai

Arena multimedia, Bengaluru

Arena multimedia, Noida

Global school of animation, New Delhi

Global school of animation, Chennai

Maya academy of advance cinematics, Mumbai

Industrial design center, IIT Mumbai

Birla Institute of Technology, Noida
Career & Scope In Animation In India.
There are many opportunities in this field for creative people,
After taking a Graduate, Diploma or Post Graduate degree in 
Animation, you will get a chance to work as part of the creative theme in many places.
Television channel

Production houses

Multimedia agencies

Advertising agencies

Web design and graphic design firms

Mobile application firms

Gaming companies
You get a chance to work with a good Animation salary package at these places.
According to an estimate, there are currently more than 300 Animation studios in the country, which have foreign projects all the time.
Animation is not only an important part of films but also in Business, Sales, Engineering, Education and Advertising.
Fashion designing, Interior designing, Medical, and Insurance companies are also using Animation for the resolution of their products.
As your experience increases in this field, your salary will also increase.
So friends, I hope you have got all the information related animation from this blog about What is Animation? and how to make career in Animation in India?
It is always my endeavor that through our blog you can get complete information on the given topic. So that you don't have to go anywhere else.
If there is any problem related to this blog, then you can definitely tell us on the comment box below, so that we can remove your problem as soon as possible.
If you liked this blog, please share it so that this information about Career In Animation In India can be reached even to other people.