Today, In this blog we are going to talk about What is Computer Science Engineer? and what are the courses, scope, and career in Computer Science Engineering.

Because engineering has become the most chosen and convenient field to make a career after completing 12th for most of the students.
There are lakh's of students every year who are pursuing their (UG) Degree in engineering, Because it is accepted as the most relevant and professional field, and although for their excellent job vacancies with high packages throughout every year.
Well, there are top five engineering streams according to MHRD's AISHE report which students are mainly pursuing are Mechanical Engineering, Computer Engineering, Electronics Engineering, Civil Engineering, and Electrical Engineering.
And here today we are going to talk in specific about Computer Science Engineering i.e. What is Computer Science Engineering? What are the scopes, courses, and eligibility criteria?
What Is Computer Science Engineering?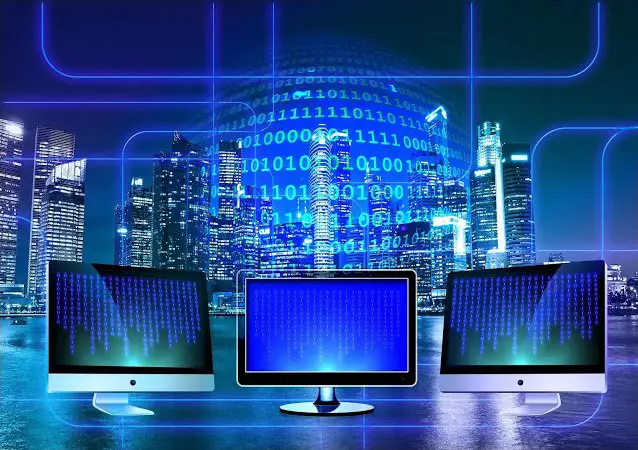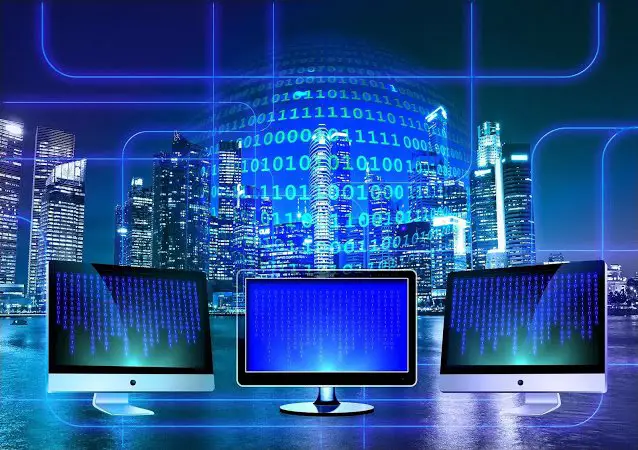 Computer Science Engineering is a branch of science and technology that encompasses all aspects of a computer system including computer software, hardware, and networking.
In today's world of Technology, Computer has become a part of our life from which we can do a hundred of things online by just sitting at home with the help of the Computer.
Like shopping, mobile recharge, online form fill-up, online education, games, office works and there are so many things.
So it has become possible due to Computer Science. There is a big contribution of computer science in today's digital age.
Because, If there was no computer, there would be no internet and no computer science, who create new programs and application so that we can do all our things in a digital way.
What are students though in Computer Science Engineering?
Well, In this field there is a special focus on the software and the process of making that software.
In computer science, there are ways to do exactly the opposite of electrical and computer engineering. In this, Only the work related to the software system of the computer is done.
A computer is made of two things.
The computer works only when these two meet.
All types of hardware parts are thought in Computer Engineering a
nd in Computer Science, like
System Software

Multimedia Application

Digital Electronics

Database System

And Computer Networking is thought.
In addition to software in computer science Engineering, subjects such as Algorithms, Theory, Logic, Data Structure, and programming language are also included.
The best of the studies to choose in Computer Science Engineering is,
Artificial Intelligence

Network,

DataBase,

Human-Computer

 

Interaction,

Software Engineering,

Visuals and Graphics,

And Computer Theory.
So all these are different fields in which students can study a subject by choosing it according to their interest.
After obtaining a computer science degree, a student can create code, write programs, create problem-solving algorithms, so that they know what a computer system can and cannot do.
Computer scientists are always trying to find something new.

 

They are creating software to get new things done by computer or to complete a task more easily and create a website and also develop software program.
Which Courses You Have To Do To Learn Computer Science Engineering?
In the modern era, i.e. today, everything is being done on the computer. So the demand for people to operate and maintain them is also increasing.
That is why there are better career options in this field, in which career can be made.
To study computer science, you will get many course options that guide the computer field.
You can complete the courses of computer science online or by pushing in an institute.
Here we have told you about some courses which you can choose to study in computer science.
1. Degree Course In Computer Science Engineering.
You can study undergraduate, Postgraduate, and Doctoral degrees in Computer Science degree course.
The time duration for completing these courses is from 3-5 years. If you want to complete (PG) degree after (UG) degree too, then it will take you 5 years.
Apart from this, If you also want to get a doctorate degree after completing UG and PG degree then it may take up to 8 to 10 years to complete your studies.
If we talk about the eligibility to enroll in these courses, then you have to have 10 +2 qualification with the science stream to enroll in.
You must have to pass in Physics and Math's as compulsory subjects and scored minimum 50% aggregate marks in 12th.
You are also required to give an entrance exam in order to get admission in Computer Science (UG) degree.
The entrance exams which allows you to take admission is,
JEE Main

BITSAT

MET

VITEEE

SRMJEEE
Only then you can study computer Engineering in (UG) degree.
To graduate in computer science, there are 2 courses,
A)

 

B.Sc. Computer Science.
B). B-tech CSE (Bachelor of technology in computer science engineering)
So one has to complete graduation by choosing either of these two courses.
For doing

 

(PG) degree you must have to complete (UG) degree first and after that, you are offered with M.Sc. and M-tech in (PG) degree with a time limit of 2 years.
For a doctoral degree, you have to have a Post-graduation degree, in which a Ph.D. is offered, which has a time limit of 3 to 5 years.
There are many universities in India, where you can enroll to do these courses.
2. Diploma Course In Computer Science Engineering.
A student who wants to master Computer Science, But they don't want to study (UG) or (PG)

 

then they can fulfill their dreams by obtaining a Diploma degree.
In this course, students are taught computer science and IT fundamentals. This course can be done by taking admission in any institute or college.
To do a diploma course, you must have at least a certificate of matriculation. And the time duration of this course is from 1 to 3 years.
After a diploma degree, you can work on many job profiles, like
Programmer

Technical writer

System analyst

Software engineer

Operation segsitive, etc.
So while doing a degree in Computer Science, many subjects are taught like,
Algorithm

Web technology

Data structure

Programming language

Database system

Computer networks

Math for computer science

Artificial intelligence

Machine learning

Graphics and audio design

Microprocessor

Operating systems.
So after studying these subjects, you will be able to develop any kind of software or program in the computer field.
Career In Computer Science Engineering.
So the future prospects of students studying in computer science are fantastic.
Nowadays, the world we are living in is called the world of technology, where everyone is linked with technology and everyone is dependent on it.
So without this technique, we cannot even imagine the future of today. New technology related things are being developed every day.
The number of software companies and IT hubs all over the world clearly shows that the technology sector is developing very fast.
Due to this development, the demand for the best computer scientists is constantly increasing.
Many of the best jobs in Computer Science are
Software companies

IT companies

Banking sectors

Consultancies

Financial institution

Government agencies

Schools and colleges
Here is a list of the key jobs in these areas.
Software developer

Computer system analyst

Database administrator

Web developer

Information security analyst

Computer network architect

Computer and IT research scientist,

IT project manager,

Mobile application developer

Telecommunication manager

Software system engineer

IT officer

System admin

Lab assistant

Teacher and lecturer
So with all these options, computers are being used in almost all categories. Like,
School

Hospital

PlayGround

Business

Science and Research

Entertainment

Government Organization

Whether Department

Banking Sector, etc.
So it is obvious that with the slight time of studying computer science, it will change. 
So that's why if you are thinking about making your career in it then be carefree.
I hope you get all the information on Computer Science Engineering from this blog and what kind of courses and career options are available in it and full information related to this must have been found.
It is always our endeavor that through our blogs you can get complete information on the given topic. So that you don't have to go anywhere or wander.
If you have any problem related to this blog, then you can tell us in the comment box below. So that we can remove your problem as soon as possible.
So if you liked our blog, then like it and share it as much as possible so that this information can be reached even to the rest of the students.