Today in this blog we are going to talk about Architecture Career In India and what are the eligibility criteria to enroll in this course and career perspective as an Architect.
After completion of 12th Standard, Students enroll for different courses in Undergraduate degree according to their particular field. But this is only for those who already decided about their career.
But most of the students have not decided about their career that where to go after completing 12th, and which field to choose.
This is the reason why the majority of students in hurry chooses the wrong courses and make their life hell just seeing what others are doing rather than finding their own interest.
There is a wide range of courses available for pursuing in after 12th, in both degree and diploma as well.
But now the question arises here, That, How you will find your suitable courses after completing your 12th.
Well, as I said the number of students decide their career seeing what their friends are enrolling for and they go for the same.
This is the wrong way of choosing your course in (UG) for your career. It is not mandatory that your friends have an interest in the same interest within you.
Maybe you have an interest in different things like learning software programming, Designing 3D Models, Hardware networking, or many more.
The students who are likely to do surgical things can enroll in Medical Courses which has all-time good demand.
But this blog is about how you can make career in Architecture or Architecture Career In India.
The students who are good in drawing and painting and having an interest in making 2D & 3D model designs and have faith in making structural things.
Then the Architecture course is well only for you. Make your interest in your career.
So after deciding to make your career in Architecture,
Let's talk about what are the eligibility criteria to enroll in the Architecture course? Scope in Architecture course? and Further life as an Architect and Architecture career in India.
Architecture Career In India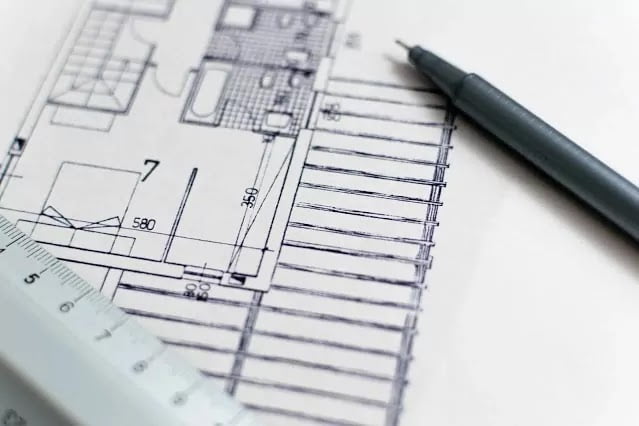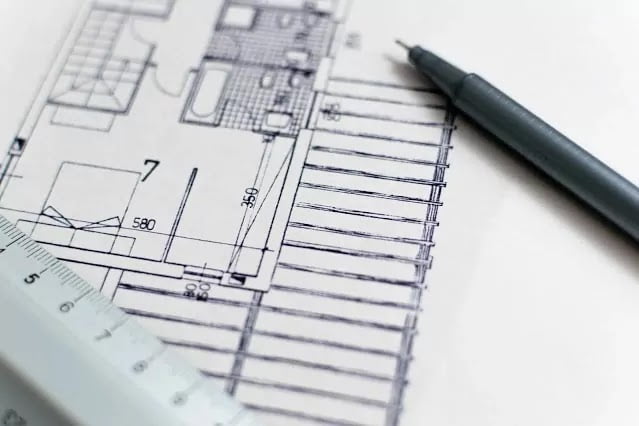 Eligibility For Enrolling In Architecture In India.
For enrolling in the architecture course firstly you must completed 10+2  with PCM subjects qualified with a minimum aggregate of 50%.
After that,you have to qualify for your entrance exam which held's every year in India for taking admission in (UG).
The entrance exams in India which offer admission in architecture colleges are
Jee Main (Paper 2)

Jee Main Advance

NATA ( National Aptitude Test For Architecture )

GITAM GATE

HITSEEE

AMUEEE

KIITEE

UPSEE

WBJEE
You can give any of these entrance exams to get admission in architect college.
You must have to be qualify among of this entrance exams to get admission.
There are different categories of cast which has different qualifying marks, if you are under SC, ST, OBC then you will get some benefit
But you must have to qualify with high ranks if you want to take admission in top colleges like (IIT's, NIT's, IIIT's, GFTI's ).
As declared, NTA i.e. National Testing Agency conducting JEE twice a year from 2019. which would be beneficial to the students of both exams in many ways.


There is an excellent opportunity for students to give an exam for both months and get admission with a good-one result.
Some government college gives admission through only Jee Main, where some colleges give admission through only by NATA.
Here I am Listing Few Top Architect Colleges In India.
IIT's
IIT Kharagpur, West Bengal.

IIT Bombay, Maharashtra.

IIT Kanpur, Uttar Pradesh.

IIT Madras, Tamil Nadu.

IIT Delhi, Delhi.
NIT's
NIT Tiruchirappalli (NIT Trichy).
NIT Rourkela.
NIT Surathkal.
NIT Warangal.
NIT Patna.
NIT Mizoram
NIT Raipur.
Top 5 GFTI Colleges In India.
School of Planning and Architecture, Andhra Pradesh.

Sant Longowal Institute of Engineering and technology, Punjab.

Institute of infrastructure, Technology, Research and Management, Ahmadabad.

Mizoram University, Aizwal.

Gurukul Kangri Vishwavidyalaya

 

Haridwar, Uttarakhand.
Architecture Career In India. What you'll Learn during B.Arch Course.
Well, after getting admission in 5 years B.Arch. ( Bachelor in Architect ) course, What you will learn throughout this 5-year course.
Some of the subjects that are thought to students in the B.Arch. Program are:
Architecture Design

Building Construction

Theory of Structures

Building Management

History of architecture.

Town planning

Smart city planning

Auto-CAD

Revit Architecture

3-D Home design software

Architectural Drawing

Computer & Software Lab

Workshop Practice

Architectural appreciation

Design Applications Training

Thesis Project

Once you are well-versed with the basics of architecture, you will get the rhythm and dynamics of the program structure.
At the end of the 4th year or during internship time you were though subjects like
Freelance Architect

Interior and spatial designer

Town planning consultant

Urban development consultant

CAD technician

Building surveyor

Production designer

VFX artist
Trust me you will enjoy a lot studying  B.Arch. during this 5 years.
Also Read:-
Architecture Career & Scope In India.

Now we will discuss about what is the scope of architecture in India and in the other country.
Scope in Architecture is attractive, lucrative, and has lots of potential in terms of development.
This field covers different works such as spatial design, safety management, aesthetics, material management, etc.
Architects are the actual creators of amazing buildings and structures that exist in our surroundings.
You will have the option of working with construction companies, builders, independently, consultancies, and many other options as well.
Some of the most prestigious organization to work for after completing  your degree are:
Larsen and tuboro construction –

India

Kirloskar construction – India

Perkins and Will – USA

Woods Bagot – Australia

Nikken Sekkie – Japan

IBI groupe – Canada

GMR Group – India

Gensler – USA
In the beginning an architect can expect as much as Rs. 20,000 at the minimum. In about  four to five years, expect anything from INR ₹200000 to ₹400000.
Architecture Career In India – Further Life As An Architect.
After being an successful Architecture now you will get lots of job opportunities from different region.
You will get paid to do work and your life goes chill.
But here you don't have to stop, You must also do extra curriculum to grow your business on side, This increases your title in Architecture.
Make your Architect business website and add your work there for which you can give services to others whoever contact you from your website.
Trust me Your Architect Business Website will help you a lot more than you do a job.
There are more pro way to grow your business and get lots of work from number of ways.
Let me know in the comment section which field you are persuing after 12th.
I hope you have got all the information on Architecture Career In India from this blog   
And if you also pursuing  for Architecture then please share this with friends who also going  for the same.